From Amsterdam to Budapest, the Grand European Tour with Viking River Cruises, is certainly one of our most popular itineraries. Imagine 15 magical days along the Rhine, Main and Danube Rivers. From Holland's windmill-studded tulip fields to Germany's fairytale castles, from the engineering marvel of the Main-Danube Canal to the picturesque vineyards of Austria's Wachau Valley, this epic voyage presents the highlights of Holland, Germany, Austria and Hungary. Savor a decadent Sachertortein a Viennese café. Enjoy panoramic views of imperial Budapest. Along the way discover the legend of the Lorelei, the ancient art of glassblowing, the music of Mozart and more. Guests who choose this voyage soon see why it is our most popular itinerary.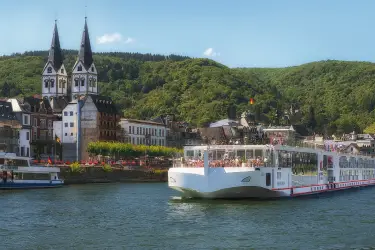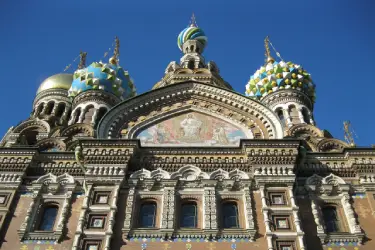 Waterway of the Tsars is an interesting itinerary focusing on Russia. When thinking of Russia, two great cities immediately come to mind: Moscow and St. Petersburg. This monumental 13-day itinerary includes multiple days in both cities, touring such landmarks as Moscow's Kremlin and Red Square, and the Catherine Palace and Hermitage in St. Petersburg. But, there is another side of Russia; quaint Golden Ring towns like Yaroslavl and Uglich that only a river cruise can provide. See opulent palaces, discover fortified monasteries and visit beautiful churches and cathedrals. It is an unforgettable way to experience the history and culture of this unique and mysterious country.
Journey from glittering Paris to the Norman countryside and on to the lush vineyards of Bordeaux on A Portrait of Majestic France. This picture-perfect journey blends your passion for the good life—art, culture, and gastronomy—with a broad sweep of picturesque French landscapes. Experience the romance of Paris and then sail the Seine to Normandy, discovering the gems of the region. Bike along the Seine in Rouen, and tour the former smugglers' harbor in Honfleur. Follow in the footsteps of Monet at his beloved Giverny and Van Gogh in Auvers-sur-Oise. Explore Roman Saint-Émilion, with its astonishing Monolithic Church, and ancient Blaye, with its famous citadel. Journey through a land of noble wines, tasting the flavors of the regions—including oysters and fine wines—as you go. Enjoy the best France has to offer with Uniworld's plethora of exclusive excursions (including an exclusive wine tasting of the famous Médoc wines and an extraordinary evening tour of Bordeaux) as you cruise four rivers, visit bustling cities and charming towns, and sample myriad culinary delights.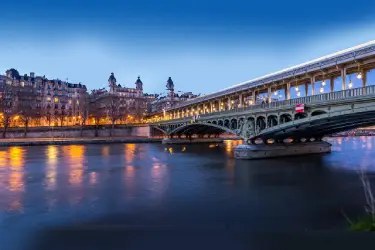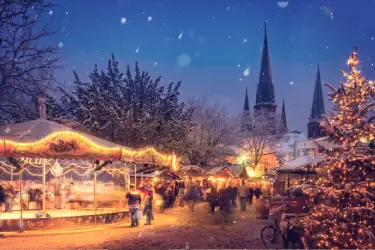 Everyone believes in fairytales at Christmastime. Once upon a time, people gathered on cobblestone squares to buy the special tools and ingredients they needed to make the treats of the season. They kept warm with hot spiced wine, music, and games while they shopped and chatted with the local tradesmen. Those were the first Christmas markets, five hundred years ago. Today, though the light comes from twinkling electric bulbs rather than torches, bonhomie and fun still prevail. Experience all this and more on the Rhine Holiday Markets cruise.
If Africa is next on your bucket list, look at the River and Rails of Africa. Your African journey begins with a three-night stay in picturesque Cape Town where you'll explore Table Mountain, Cape of Good Hope and the surrounding Cape Winelands. Next, you will fly to Kasane, Botswana to begin your four-night Zambezi Queen safari cruise on the Chobe River. Explore the banks of Chobe National Park, home to one of the densest populations of wildlife on the African continent. Encounter elephants, leopards, lions, gazelles, buffalos and a variety of birdlife on excursions by boat or open-air vehicle. Your journey continues with two nights at the legendary Victoria Falls, one of the world's great and impressive natural wonders. From here, you will join the Rovos Rail train stationed right outside your hotel. Enjoy your 3-night luxurious train journey as you travel 1600 km's through breathtaking scenery from Botswana to South Africa.